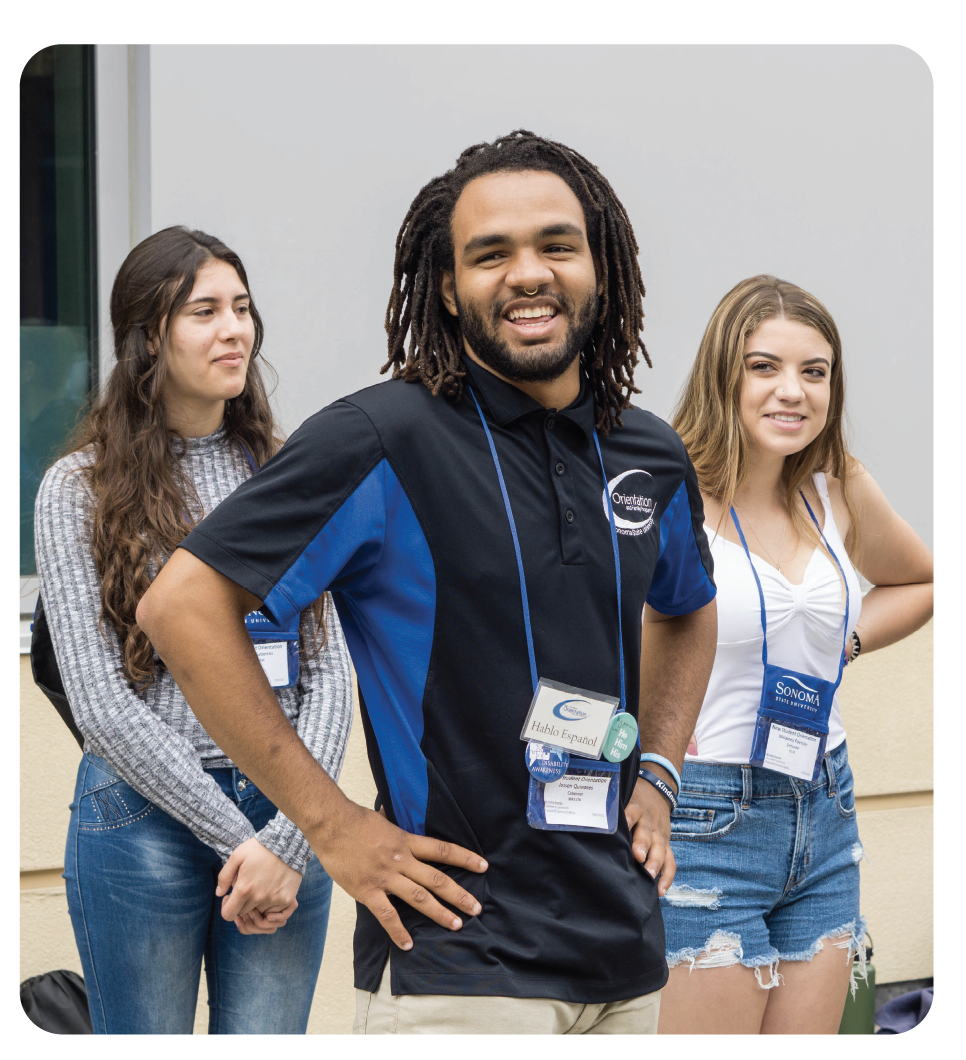 Founded in 1961, Sonoma State University is a public university committed to educational access and excellence. As a leader in liberal arts education, we're on a mission to become a national model for public higher education by 2025. To achieve this we must support and uphold our brand.
The Sonoma State University brand is more than our logo and our blue and white colors. It's what you — our students, faculty, staff, alumni, donors and community members — think, feel and respond to when you encounter anything and everything associated with SSU. Ensuring brand consistency when communicating with all of our audiences sets the stage for increased awareness and understanding, and as the University continues to evolve its offerings, how we communicate our brand and programs to the world is very important. In our brand guide, you'll see how that's defined, how it should be used, and how it should live and appear in the world. 
As you work within and adhere to the Sonoma State brand, our Creative Services team is also here to provide guidance, should you have questions as you develop projects for your unit. Ask about templates that are available for your use when creating a variety of other projects.
With consistent use, our brand grows stronger and allows Sonoma State to put its best foot forward in everything we do as an institution. 
Thank you for helping grow Sonoma State's brand.
Logo files, Branding Basics
To insure consistent use of the Sonoma State University logo and brand, we ask faculty and staff to take our short, online Branding Basics course, after which you will be given access to logo files and other brand assets, as needed. Please contact Creative Services to take the course.