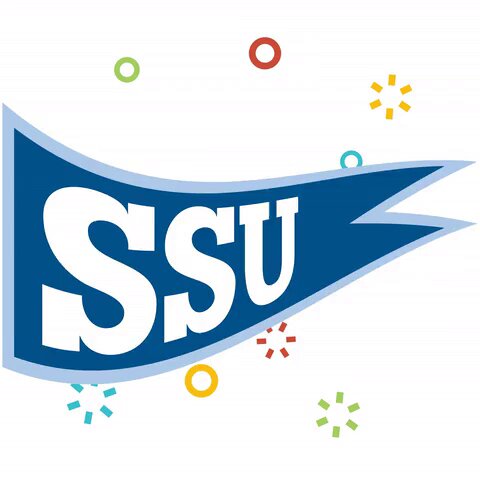 In today's times, social media is a must in order to effectively deliver messages and reach desired audiences. We have created some guidelines that you can use to help you achieve your social media goals. 
Planning
Be mindful of your purpose, audience, and management when creating your social media plan.
Purpose: What are your goals on social? How frequently will you post?
Audience: Who do you want to engage? What social channel(s) does your audience engage on?
Management: Who will be managing your social presence? Do you have back-ups in place?
Helpful (free!) sites to assist with your social media planning and presence:
Before installing any cloud-based application, paid or free, on a university devise, you must receive approval from IT and Procurement. Find out more about acquiring cloud-based services. 
Branding
Please don't use the official logo or create an avitar using the official SSU logo or seal for new accounts.
When naming a social site, we recommend using Sonoma State, followed by the name of the area (e.g., Sonoma State XYZ dept.) to help users easily search and find the site. For twitter handles, SSU can be used in place of Sonoma State. 
Never use a student's email or your personal email for account creation. Use a University email address. 
Be cautious with the number of administrators that have access to your social accounts. 1-2 SSU employees should have access in case of emergency. 
Photo & Video
Visuals are key! We suggest using visuals as much as possible. Use a social media image size cheat sheet to ensure your images are cropped correctly.

Facebook: Cover photo – 851 x 315 pixels, shared image – 1200 x 630 pixels, profile image – 180 x 180 pixels
Twitter: Header – 1500 x 150 pixels, avatar – 400 x 400 pixels, in-stream photo – 1024 x 512 pixels

For accessibility reasons, videos with dialogue should have captions (Facebook and YouTube have options to do this for you automatically)
The Chancellor's Office expects us to have a photo and video release form on file for all recognizable faces.
Best Practices
The Sonoma State University logos and seal are for the official Sonoma State social media accounts only. Do not use the official university logo as your profile picture, instead, please use your department's logo extension or student organization logo. 
Stay up-to-date on specific sites posting policies and terms of service (Facebook's legal terms and policies tend to change very often)
Never delete a comment – if you think a comment violates the policies of a social channel, report it. If you fear someone is a danger to themselves or others, contact University Police immediately.
 Keep your personal views separate – Your department channel(s) represent the University. Do not enter into opinion-based political discourse on official administrative channels, including making changes to your photo or avatar in relation to political or social issues. Do not use or imply the University's name to promote or endorse any product, cause, political party, or candidate. This includes "liking" posts on department accounts.
Emergencies
If there is a social media situation that you are unsure how to address, contact Katie Beermann at 530.867.2422 or SSU Social at socialmedia@sonoma.edu. If there is a safety concern, contact University Police immediately.
In the event of an emergency where the Emergency Operations Center is activated, we ask all SSU department/organization social channels "go dark." You may retweet and repost notices and updates from the official SSU accounts, but no original content should be posted until Strategic Communications gives you approval. If content is previously scheduled, go back and reschedule the content to a later date/time. 
Creating Instagram stories
When you have established your social media account and know what message you want to convey here are some tools to guide you with delivering that content:
Accessibility
To make our social post accessible to all users, we need to provide alternate text for the images. Here is information and links that describe how to add alt text within each social platform. 
Alt text is different from captions.
There is no character limit, but you are given a warning when you go over 100 characters.
You can add before or after publishing. 
To add before publishing: Paintbrush icon > edit photo > change alt text.
To add after: Click options on bottom right of photo > Change alt text.
Image descriptions are limited to 420 characters. 
You can enable through Settings > Accessibility > Enable image descriptions .
You can see you are ready to put in alt text when there is an ALT in the bottom left corner in your feed. 
Don't use fancy fonts; screen readers can't read them. 
There is a 125 character limit .
Before posting: After selecting your photo, selecting a filter or editing it, and in the last frame before you click share, click "Advanced Settings" near the bottom of the share options (see left frame). This will take you to the Advanced Settings menu where you can click "Write Alt Text" and then write your image description. This can be different from your caption and should visually describe what is happening in the image. This will be read to users who use Instagram with a screen reader. 
After posting: If you've already posted your photo, you can add in your alt text after the fact. Go to the photo and click the line of three dots in the top right corner and click "Edit." This will take you to the Edit Info window, where you can then click "Add Alt Text" in the bottom right corner of the image. You'll then be able to write the alt text, click Done and save your changes.
In Start a Post at the top of your LinkedIn timeline, select the image icon.
Select the image you want to add.
Once the image displays, select Add Description
Add your descriptive text in the Alternative Text box. You have 120 characters to describe your image. LinkedIn tracks how many characters you've used in your description.
Select Save in the Alternative Text box.